Soleii Arts
---
Thank you for checking out my shop! I hope you're enjoying the con!
Commission and YCH Status: Open !!!
Terms of Service
---
Last Updated: 10/27/2022
By purchasing from me, you are agreeing to my Terms of Service.
General Terms of Use
I have the right to display art in portfolios or on social media pages, unless asked otherwise by the commissioner.

You cannot use my art or sheet music for commercial use without my permission.

Don't claim anything I create as your own, that's just not cool.

While it's not required, I would appreciate it if you post anything you've purchased from me, to credit/tag me.

You must pay the price we agree on when taking a commission once it's finished, preferably in full.

Upon receiving payment for a commission of digital art, I will send you an unwatermarked version of the art.

Tips are by no means necessary, but I would be much obliged.

I reserve the right to turn down any commission.
ych
---
These YCH's will only be open for two days after the con! They are open now, but will close at 12:00 AM EST on Feburary 28th, 2023
- Any breed
-Any expression
Add shading +$2 USD
Add complex background +$5 USD
Payment Method: Paypal, Venmo, Cashapp
Price:
$20 USD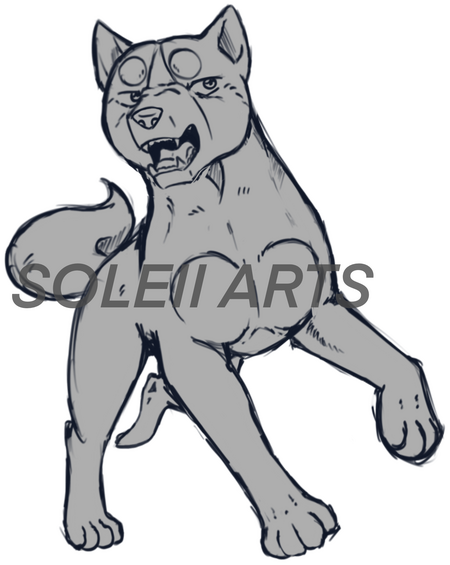 ---
Want something more personalized? Commission some custom art from me! Just be sure to ask for a "Ginga" style! I'd be more than happy to do some. Check out my commissions page here!
Crafts
---
I recently got back into cross stitching and thought doing things for the con (and Ginga in general) would be neat! Please check out my examples below!
- Made to Order
- Free Shipping
- Any Character!!
Please note - I can only ship within the United States. I unfortunately don't have the facilities to be able to ship overseas at the moment, but I've been trying to look into different options! Hopefully by next year I'll be able to. I really appreciate your patience and understanding.
I've made the shipping free for all for this reason. So that those affected aren't putting any extra hurt on their wallet if they'd like to get set-up with some kind of middleman or proxy.
Payment Method: Paypal, Venmo, Cashapp
---
Keychains / Charms
Size - 2"- 3.5", depending on the type
Price - $25-$30 USD
These are made with plastic canvas, which I've found to be very durable and holds its shape very well.I can switch the keyring for a pin backing to make it easier to add to ita bags or other displays!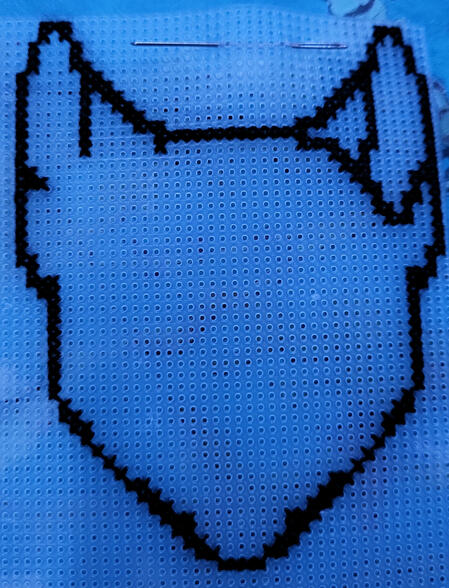 ---
Badges
Size - Approximately 7"
Price - $45 USD
These are custom made to your character and also done on plastic canvas! It will be finished with a badge clip, but it can be omitted upon request.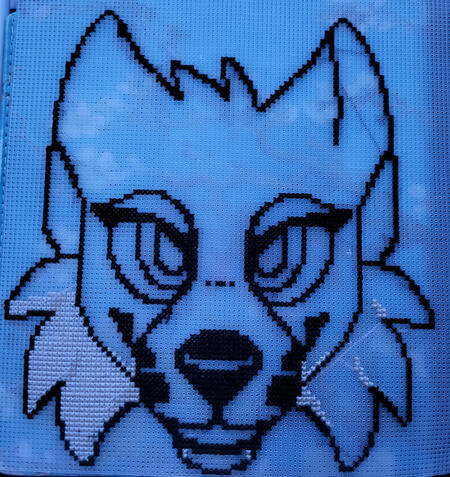 ---
Sheet Music
---
In addition to art, I've also always been in love with playing piano. I think I've waited long enough to share some of the things I've made throughout the years :)
That being said, all of these sheets will be free to use. In the google drive link below, you'll find PDF files of my arrangements and I can provide MIDI files upon request. If you need help with anything, or if something isn't working properly, please let me know!
---
Here is a list of the tracks I've been working on:
| Ginga Nagareboshi Gin | Ginga Densetsu Weed |
| --- | --- |
| Tomorrow | Ginga Densetsu Weed - Acoustic |
| 󠁫 | Jerome & Kaibutsu |
| 󠁫 | Exceed the Verge of Death |
There will be more to come! I hope you all enjoy! You can find the completed sheets below.
---
Would you like to make a request? Don't hesitate to reach out to me! I can't promise how long it would take for me to finish an arrangement, but I would really appreciate the input!
Stores
---
Like these? Check out my stores!
I might be a bit slow with these, but I still plan to keep uploading designs! I've got a lot of ideas, so stick around if you'd like!
Contact Me
---
If you're interested in purchasing a YCH or some of my crafts, please don't hesitate to reach out to me!I'm most active on Discord at Soleii#7017, but I'll also be able to respond to DMs on my Instagram, as well as my email.I should be with you shortly!